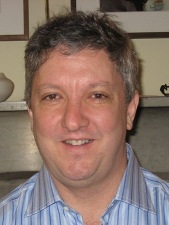 I am a trained coach and psychotherapist and work with organizations, groups, individuals, and couples. I have presented on the relationship between Coaching and Psychotherapy at two international and two state conferences and on depression, anxiety, and relationships at various settings in New Jersey. I have served as the head of the Special Interest Group in Psychotherapy and Coaching at the International Coach Federation.
I received a Masters degree in Social Work at Columbia University, an MBA at INSEAD in Fontainebleau, France, and a Bachelor of Arts degree at Princeton University where I wrote my thesis on the relationship between language, thought, and culture.
I have lived in France, Spain, Germany, Switzerland, and Brazil and am fluent in English, French, Spanish, Portuguese, and German.
I have trained in coaching at Executive Coach Academy and in psychotherapy with the Accelerated Experiential Dynamic Psychotherapy (AEDP) Institute with Diana Fosha and with the International Centre for Excellence in Emotionally-Focused Therapy (ICEEFT). I have also attended training with John Gottman in couples therapy and in Dialectical Behavior Therapy (DBT) at Columbia University.
If you'd like to explore how I might help you, please contact me for a free consultation.
Testimonials
"Jonathan acted as a sounding board and kept me focused through problem-solving conversations. Our board is now developing into a cohesive unit."
- Chairperson of not-for-profit board
"Jonathan is an excellent executive coach and clinician. Additionally he is a smart guy who is an excellent resource person for both organizations like Board of Directors and Executives."
- Management Consultant and Executive Coach
"A great listener and innovator, and one of the few true citizens of the world I know."
- Knowledge Officer, top-tier consulting firm
"I worked with Jonathan several years ago at American Express and was very impressed. His insight into the application of technology to business need was always spot on. Jonathan impressed me as someone that will excel in anything that he set his mind to."
- Worldwide Program Manager, Fortune 100 technology firm